5 Things To Keep You & Your Pets Busy While Working From Home:
With so many people working from home and staying home, we understand that while work may keep you pretty darn busy most of the time, boredom will probably hit at some point. Here are 5 relateable (and maybe a tad hysterical) things to do with your pets when you're stuck at home.
Abigail Brown
1. Movie Nights!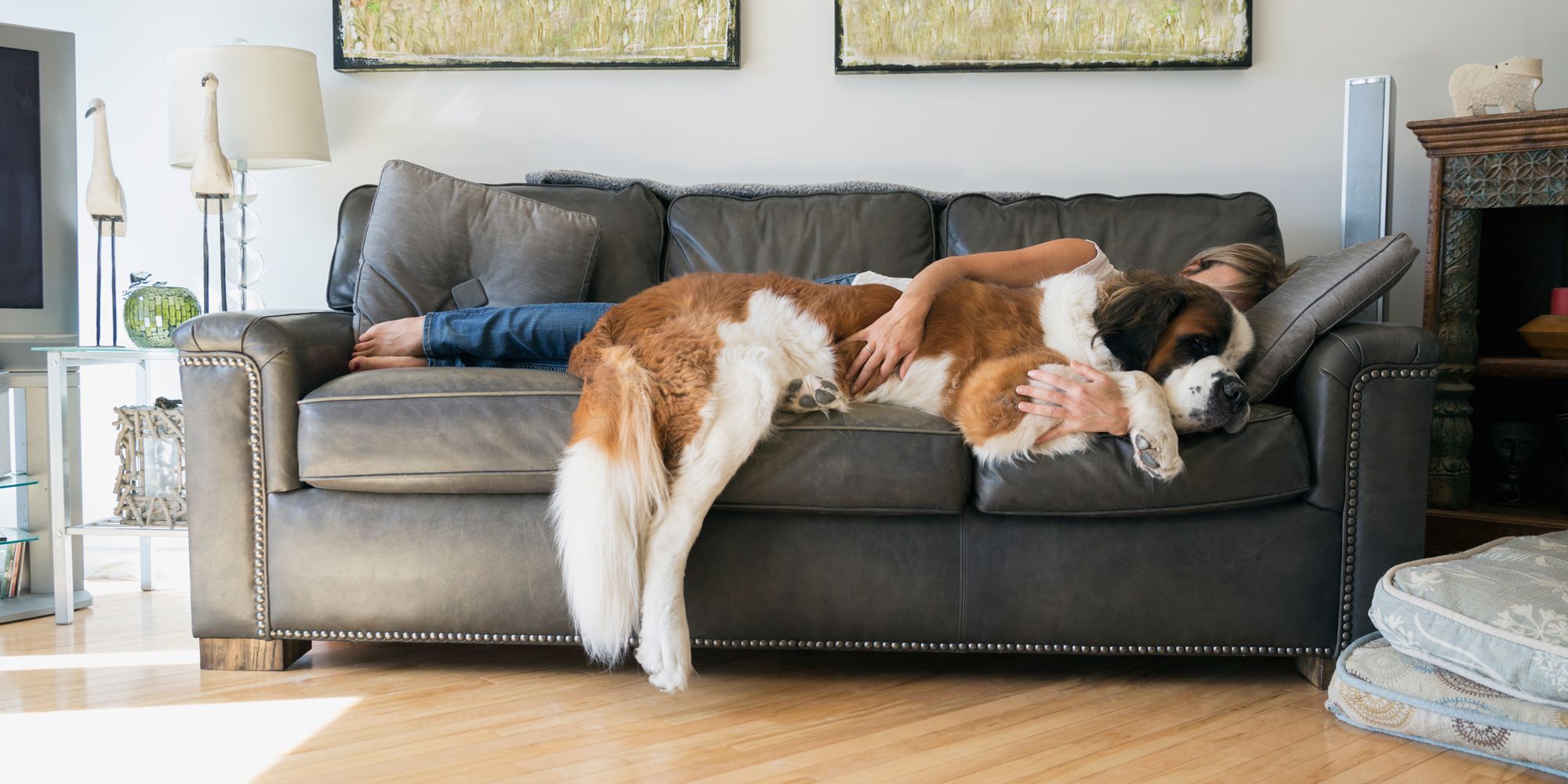 Image Via: Countryliving.com
Once you have gotten all of your work for the day done, there is nothing quite like sitting back and cuddling your pet while watching a great movie. While we may not recommend letting your pup pick what you watch… if you're into 3-hour loops of squirrels running around, go for it!
2. The classic "Butt Nudge"

Image Via: Makeuseof.com
This is a particularly fun one! For those who work from home, most necessary items should be at your immediate disposal.
Here's what you need…
Step 1.
Get to work on your computer. Type your heart out and get into your work groove.
Step 2.
You will need a feline in the house. The sound of you working diligently will beckon your cat closer, and closer until they are eventually sitting right near your face–nudging you for attention.
Step 3.
For the next stage, you simply refuse to give them the total attention they desire. Then soon enough "PLOP" there will be a big furry friend walking across your keyboard, or sitting upon it!
Step 4.
Last but certainly not least… To fully execute the butt nudge, you then push their rear off of your electronic device in horror as you realize how many buttons they managed to push. Bonus Points if it starts a chase around the house, exercise!
3. Playing fetch

Image Via: Holidaybarn.com
Although this may seem fairly simple, it can be extremely beneficial for a pup who normally goes for frequent walks or may be feeling a little cooped up. If you have a backyard suitable for doing so, consider giving them extra playtime. Animals can go a bit stir crazy like us, so giving them ways to get their energy out goes a long way in keeping them happy and healthy.
4. In-depth talks
Get to know your pets a little better. There are so many questions to ask!
Such as:
"Do you like your new food?"
"What do you think of the bows I bought you?"
"Have you ever had a breakup that left a lasting impression on you, Queen FluffyKins?"
"What is your least favorite color?"
You may be surprised by how much you never knew about your furry friend!
(Talking pets not guaranteed) 
5.Self-care days
Take some time for you and your pet. It is normal to feel stressed or worried. Giving yourself, and they too, some extra tender love and care– can help ease the weight on your shoulders. Bath them and groom their hair, they'll be feeling like their best self. In turn, do things that make you happy! Be it watching movies, reading a book, calling a friend or so many other things– take some time to care for yourself. We're sure your furry friends will be there every step of the way with their love and support ready to be shared.
 If you would like to capture the bond you and your pet share in a way you can cherish forever— Click the button below to look into our artwork options.