4 Great Dog-Friendly Trails/Parks For Winter Walks:
Outside time isn't just for when it's warm out. Here are 4 locations that have beautiful scenery and fun so plentiful, it makes freezing your tail feathers off more than worth it!
By Abigail Brown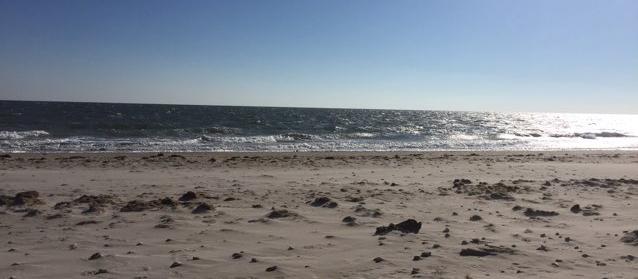 Grandview Nature Preserve
A beautiful 2.5-mile trail to the beach. This gem is located in Hampton VA and the surrounding beach makes for a gorgeous morning walk with your pups. Bring hot cocoa to keep warm, and enjoy!
Elizabeth River Trail
An adorable 10.5-mile trail to walk/run, that gives you an amazing view of the Norfolk Waterfront! Bike, run, walk, or be tugged along in a wagon if that's your style– either way this area is endlessly pretty and worth visiting at least once.
Shirlington Dog Park
Located in Arlington VA, Shirlington dog park is quite a bit of fun for pets and pet owners. Inside the dog park is gates that lead to an adorable stream and this fenced area allows your dog free space to run around to their heart's content.
Mount Trashmore Park
Fun for kiddos, pups, and parents! Mount Trashmore Park has something for everyone. Not to mention the 60- foot tall, 800- foot wide mountain made of solid waste–being quite the eyecatcher, to say the least. This park is located in Virginia Beach, Virginia. Off-leash areas are limited for pups, but the walking areas make it quite the experience for your pup.
If you would like to capture the bond you and your pet share in a way you can cherish forever— Click the button below to look into our artwork options.
Click Me To Be Magically Transported To Our Booking Page