10 Simply Hilarious Dog Haircuts:
Having the same old hairstyle can become repetitive, maybe even a little boring. There is only one thing to do when your pup is tired of their look…shake things up! Here are 10 of our favorite, eye-catching, and just a tad laughable pups who surely know how to work their snazzy new looks.
Abigail Brown 
The "I want it poofy and think… space!"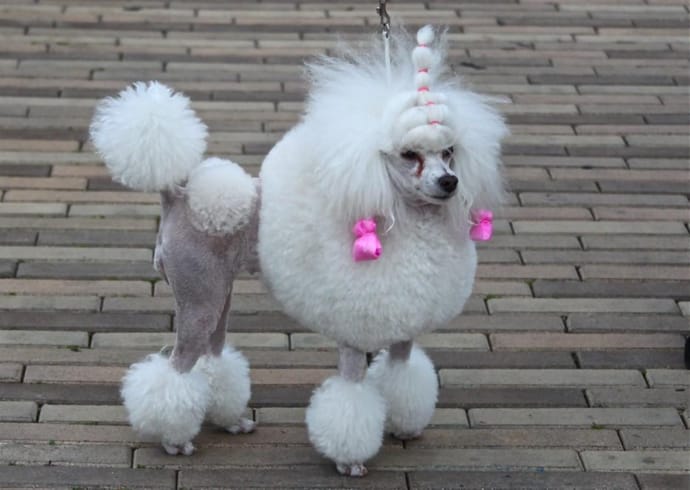 petcube.com
We admire this pup for their confidence and dramatic flair. But one question, how did their groomer get those fluffy spheres so darn perfect?
A solution to the age-old "Only my head gets cold" dilemma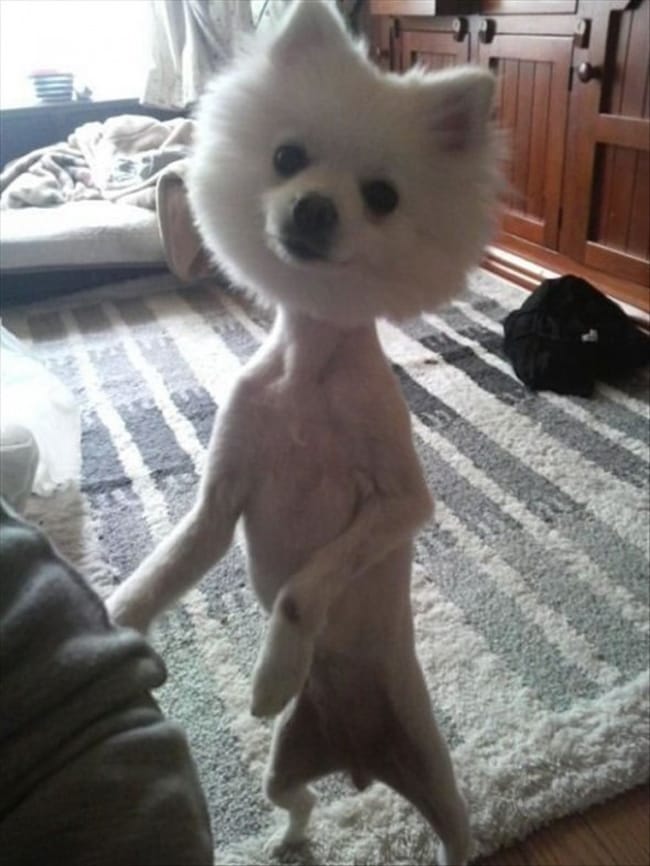 petcube.com
This pup combines style and functionality, allowing their body a cool breeze; whilst keeping their head all nice and toasty. We give them a gold star.
The "2000s were true fashion"
queenbee1924.tumblr.com
This look is an artistic take on the hairstyles that once adorned the heads of many pop icons in 2000-2005. We love the pop of pink, and can't get over how cute this little fashionista is.
The "Humpty Dumpty"
sadanduseless.com
Right here is a pup who clearly knows what they want. Clean edges and a very defined shape, the "Humpty Dumpty" brings a childhood classic to life in an oh so cute way. Just look at that little smile!
The perfect bun
drumsofthunder.org
Such a cute pup, with an equally cute hairstyle. Her updo perfectly accentuates her eyes and is undeniably charming. Someone get that dog cuddles ASAP!
The "No…I didn't get this idea from Justin Bieber"
cutestpaw.com
The perfect look for an aspiring pop sensation! Just enough drama to keep you hanging onto his every word, with a side of cuteness that'll have you coming back for more.  Now that's a doggie heartthrob if we've ever seen one!
The "Half in, half out"
www.thiswaycome.com
For the pup who wants to go all-in and make a drastic change…but is a little hesitant about the all-in part. This look is a perfect way for them to dip their toes in the water and decide if a fully shaved look is truly for them.
Heavy metal isn't a music preference, it's a way of life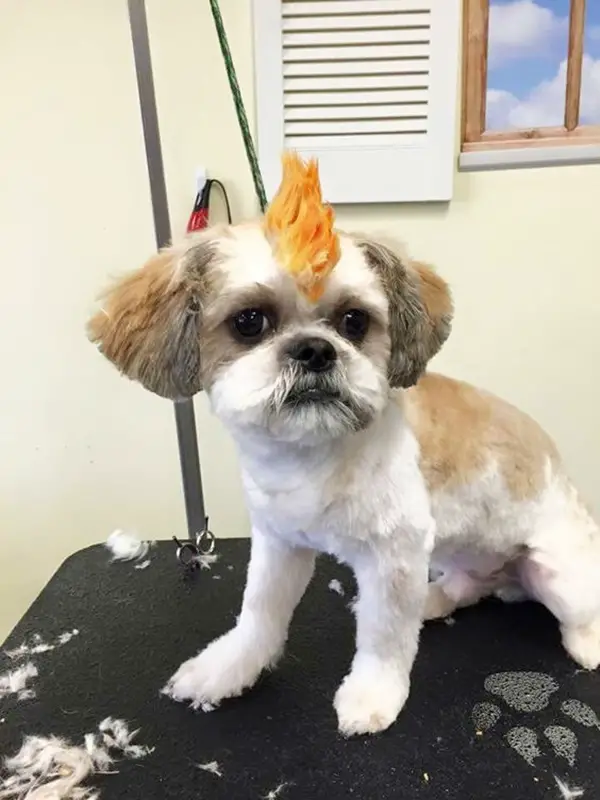 glamorousdogs.com
This orange mohawk shows everyone just how hardcore a pup you are. That right there is a doggo who means business and won't take no for an answer. We wish we were that cool!
An all-new take on the "Cold shoulder"
brightside.me
While we are not entirely sure this pup and their owner achieved their desired outcome with this look, we applaud them for their risk-taking. It certainly is quite a look, to say the least. On chilly days, may we suggest a sweater?
The "Ms.Maybell, from next door"
brightside.me
For the final spot on our list, we leave you with this adorable hairstyle. We love the vintage undertones of this pup's look. Charming and classic, this pupper is heartwarming to look at and oh so precious.
 If you would like to capture the bond you and your pet share in a way you can cherish forever— Click the button below to look into our artwork options.